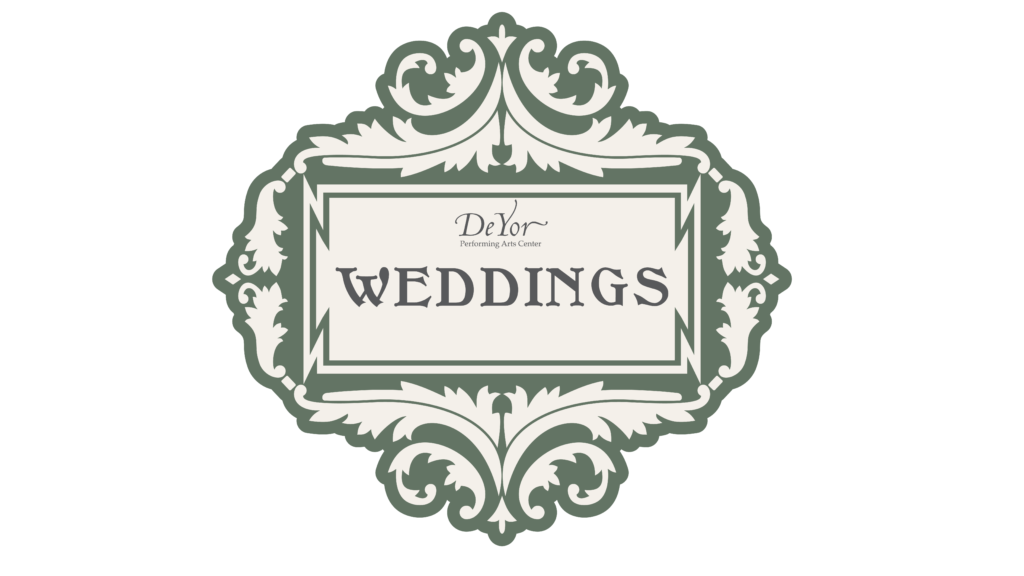 March 27, 2019
What's for Dinner at Your Wedding Reception
Deciding on the menu for your wedding reception can be tough. You'll have everyone from picky to adventurous eaters, and you'll most likely have to settle for a menu somewhere in between. There are usually three, sometimes more, courses of food to select. Couples sometimes opt to have a cocktail hour between the wedding ceremony and reception including appetizers and beverages. Some receptions feature a sit-down meal where salad and the main course are served, others will offer the food buffet style.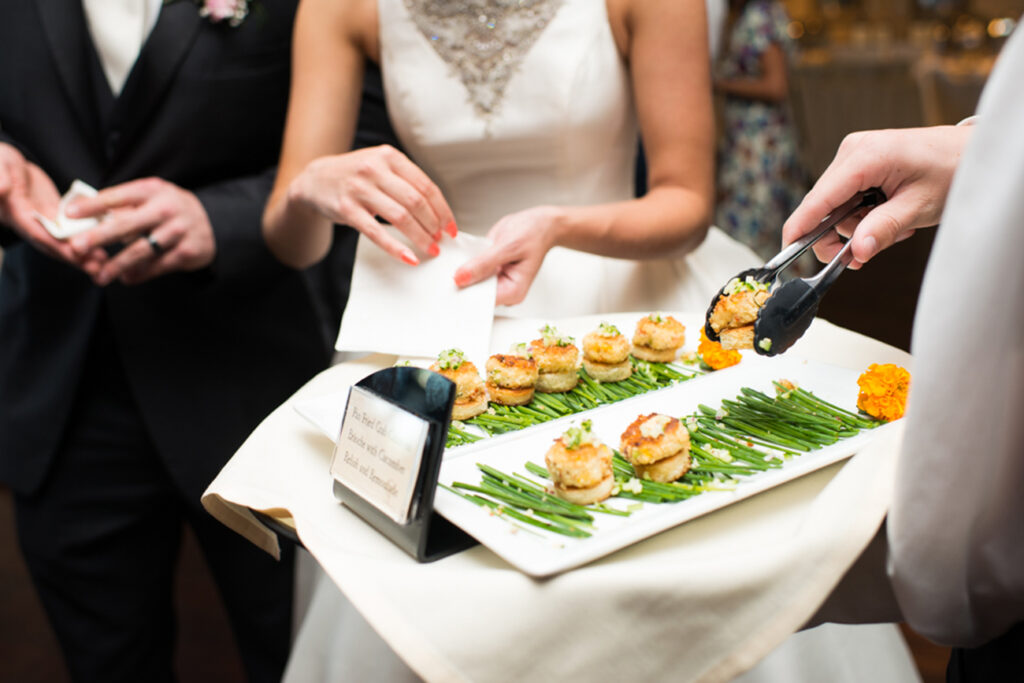 The Taste Test
Most of the time the venue you have selected will have catering recommendations if you need somewhere to start. From those recommendations, you can check out menus, packages, prices and even schedule a taste test with them! In this step, you can decide whether you want to go for more of a buffet style wedding dinner where guests fill their own plates or chose a plated dinner served by the catering staff.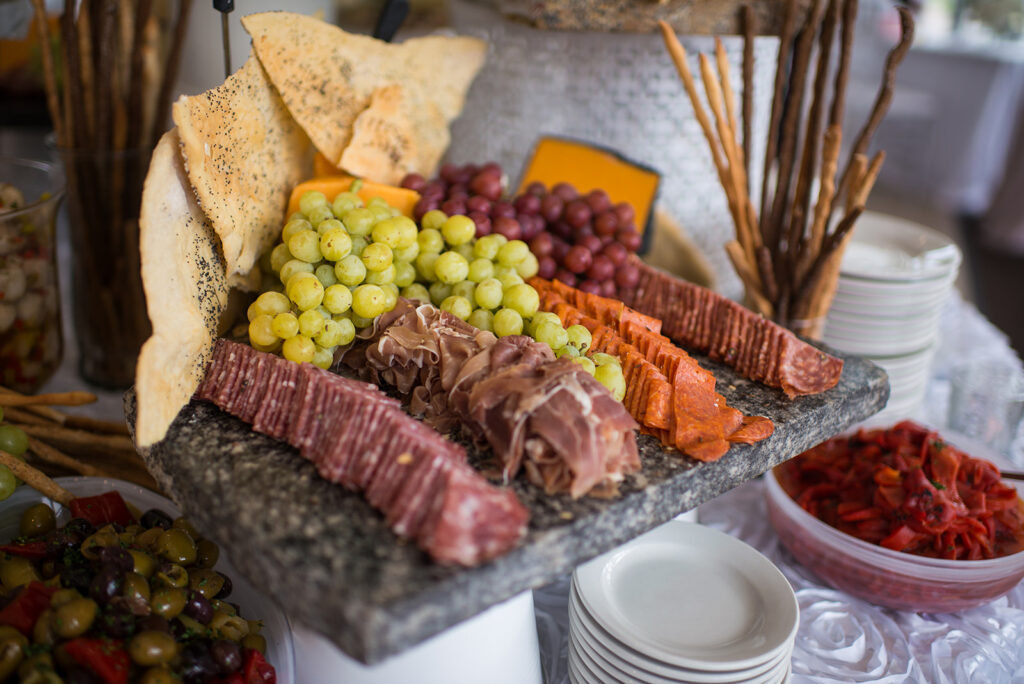 Add some Flair
If you're looking for something interesting, here are a few ideas to consider. Although they aren't the most formal choice, food trucks are a unique and fun option. "All around the world" food stations can provide a buffet style wedding with an extraordinary variety of options.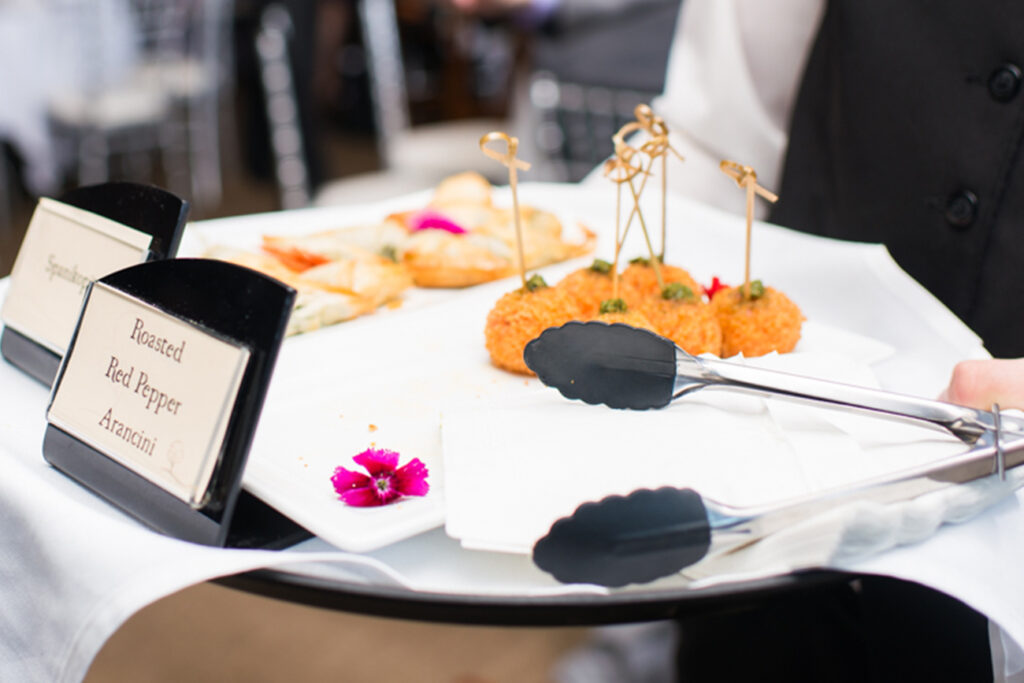 Stick with the Basics
If you are having trouble deciding, don't be afraid to stick with the tried and true reception menu. A lot of couples stick with basics to make things simpler. With traditional wedding food, you won't have to worry about ending up with a ton of leftovers after surprising your guests. Some ideas that you may have seen at weddings before are salad, soups, pasta, potatoes, vegetables, chicken, roast beef, fish, etc. Many catering companies have lists of foods that you can choose from. It's up to you how different you want to be with your choices.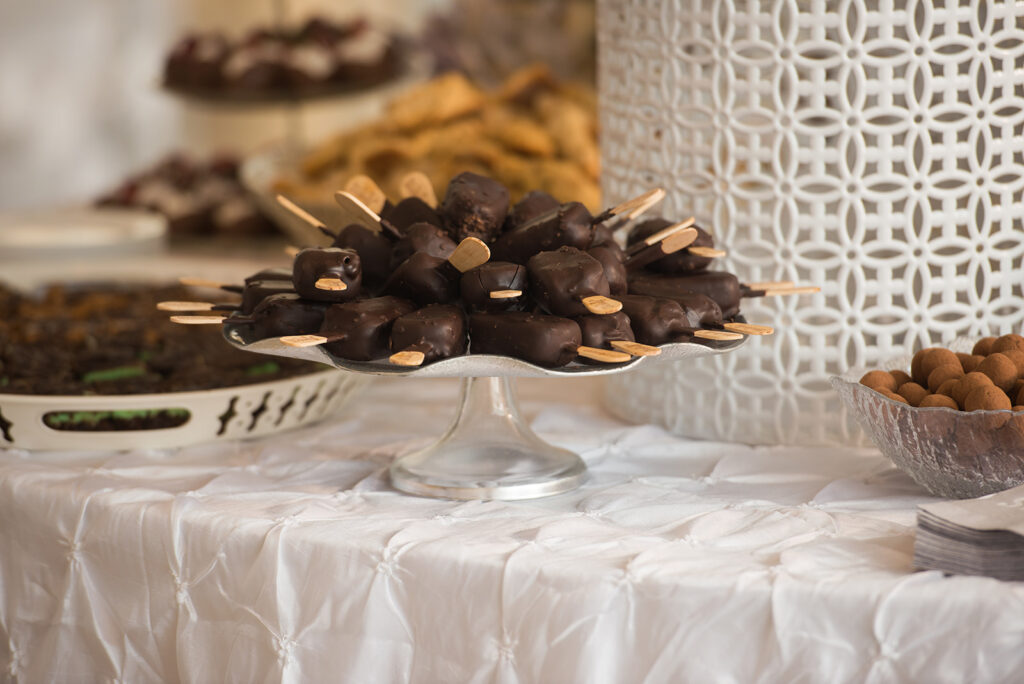 Dessert
It's not a wedding without desserts! The featured dessert at the reception is, of course, the cake. Aside from that, you can include things like the traditional Youngstown Cookie Table, or dessert bars for guests to flock when they need a break from the dance floor. Unique snacks for dessert bars could be ice cream, sundaes, s'mores, doughnuts, cake pops, candy, etc. These snacks are fun and can be a unique part of what makes your wedding so memorable.
Whether you are going for a casual or classy wedding, choosing your food is one of the most important parts. Décor and style make the wedding look nice, but guests might not notice décor as much as they'll remember how the food tasted. Make sure to choose something that both you and your guests will enjoy. Expensive and unique plates are great, but don't let it go to waste if your guests won't enjoy it.
Are you interested in DeYor for your wedding day? Please complete our Wedding Inquiry Form, one of our Event Coordinators will reach out to you as soon as possible.