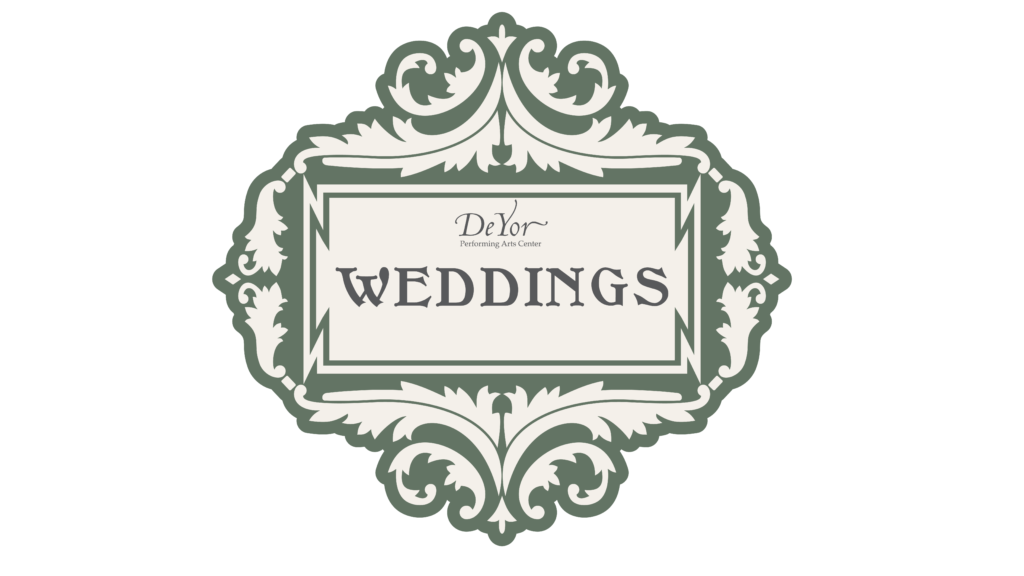 May 27, 2021
How to Create Your Wedding Day Timeline
How do you ease some of the stress on the day of your wedding? Having a well-thought-out wedding day timeline, of course! Having a schedule in place means that everyone knows what is happening, when it is happening, and where it is happening. Your timeline will also help vendors know when to make deliveries as well as set up and breakdown times.
In this post, we will include how long each portion of your day may take, as well as two sample wedding timelines based on DeYor Performing Arts Center's Ceremony time slots.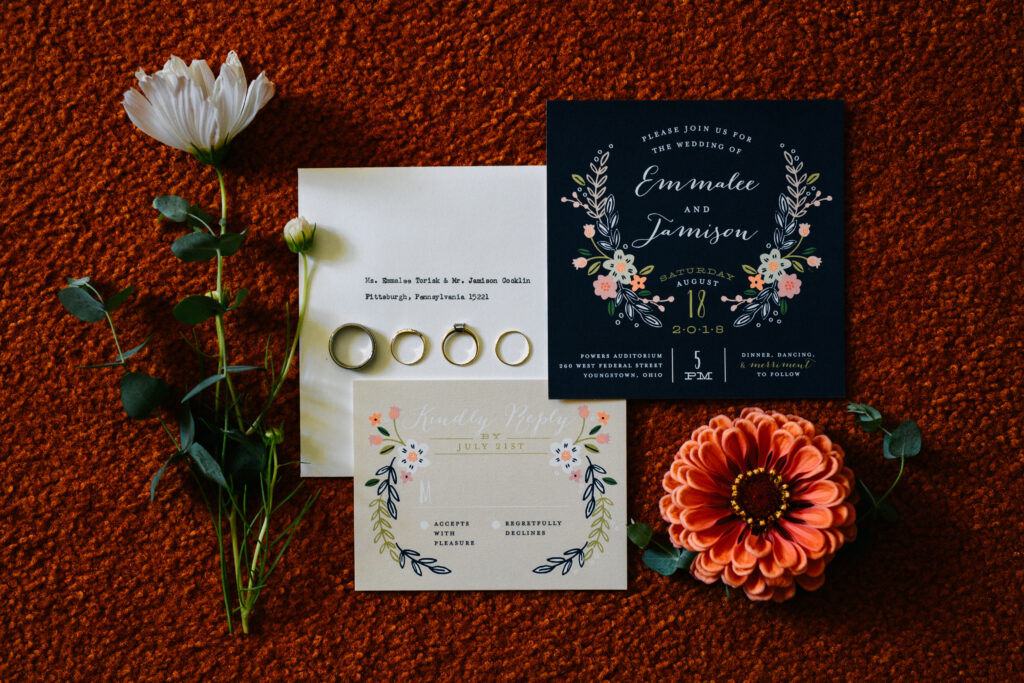 Two Hours: Getting Ready
If your ceremony is at our facility, you have the option of getting ready in one of our ready rooms. Whether you're doing this at home or on-site, expect the process to take about two hours. Be sure to allow for more time if you have a larger bridal party that will be getting professional hair and/or make-up done. If you would like to get ready photos, make sure your photographer knows when and where this is happening!
15 Minutes: Bride Gets Dressed
You'll need time to get all of the pieces together. This includes: getting the veil in place, putting on any jewelry, getting the corset and/or bustle on before the dress, etc. Take time to be in the moment so that you don't feel rushed!
45 Minutes: Solo Portraits
These are not a requirement, but if you choose to take them, 45 minutes is definitely enough time to get all of the shots you would like by yourself!
30 Minutes: Bridal Party Portraits
These are the photos of the bride with her bridesmaids and groom with the groomsmen, taken as two separate groups. Wedding party portraits can take place either before or after the ceremony, depending on your preference. If you would like them before the ceremony, your photographers and event coordinators will work together so that the groom doesn't get a glimpse of the dress until you are ready for him to do so.
30 Minutes: First Look Photos
The actual first look happens quickly, so the remaining time can be used for portraits with the entire bridal party. Some brides opt to do a first look with their father/step-father/grandfather as well before the groom.
30 Minutes: Prelude Music
The doors to your ceremony space will open and guests begin to arrive while prelude music plays. The music can be a recording playing or live musicians playing.
30 Minutes – 1 Hour: Ceremony
The time allotment for your ceremony depends on what kind of ceremony you are having. A religious ceremony can take close to an hour but most secular ceremonies take 15-30 minutes.
45 Minutes: Family Formal Photos
This is where things can get crazy! Trying to make sure everyone stays in one place, keeping little ones from running off, and so on! Your best bet is to give your lead photographer a list of the family combinations you want and include the names of those family members.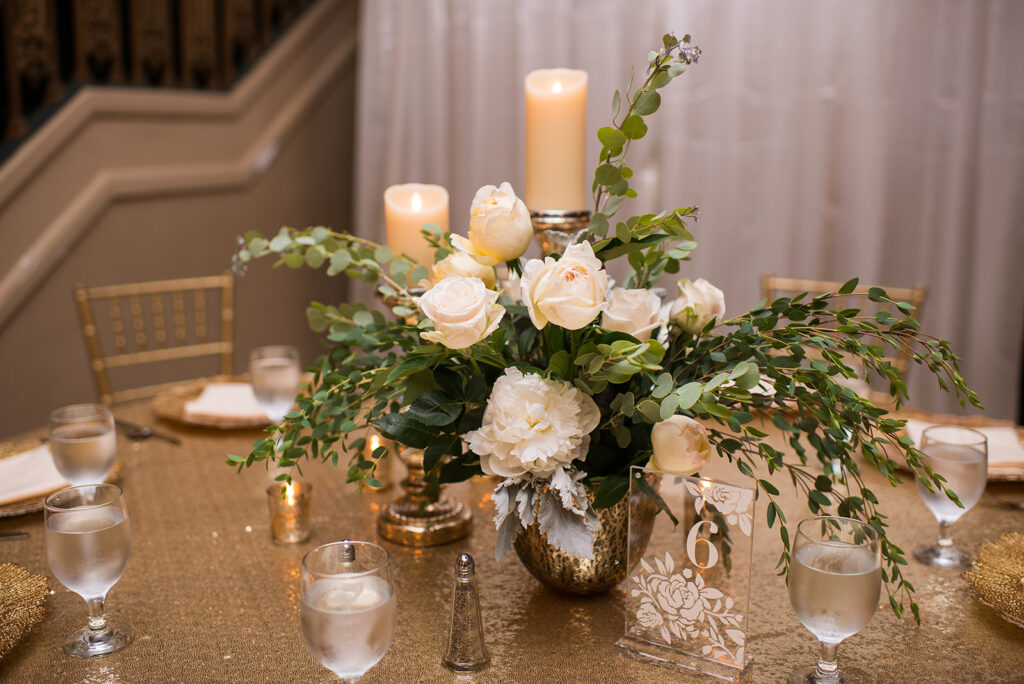 1 Hour: Cocktail Hour
While you are getting your portraits taken care of, your guests should be indulging in your cocktail hour! You want to make sure that the transition from ceremony to cocktail hour is seamless; music should be playing and bartenders should be ready to serve!
15 Minutes: Introduction and First Dance
Your reception has officially started! Guests will take their seats, your bridal party enters, and you are introduced for the first time as a married couple! This will lead into your first dance.
1 Hour: Dinner
Whether you are having your dinners plated or buffet style, generally allow for an hour for dinner.
15 Minutes: Speeches/Toasts
This can also be worked into 15 minutes of your dinner block as well. It is the time when the best man, maid of honor, parents, and anyone else of your choosing will give their speech and a toast to you.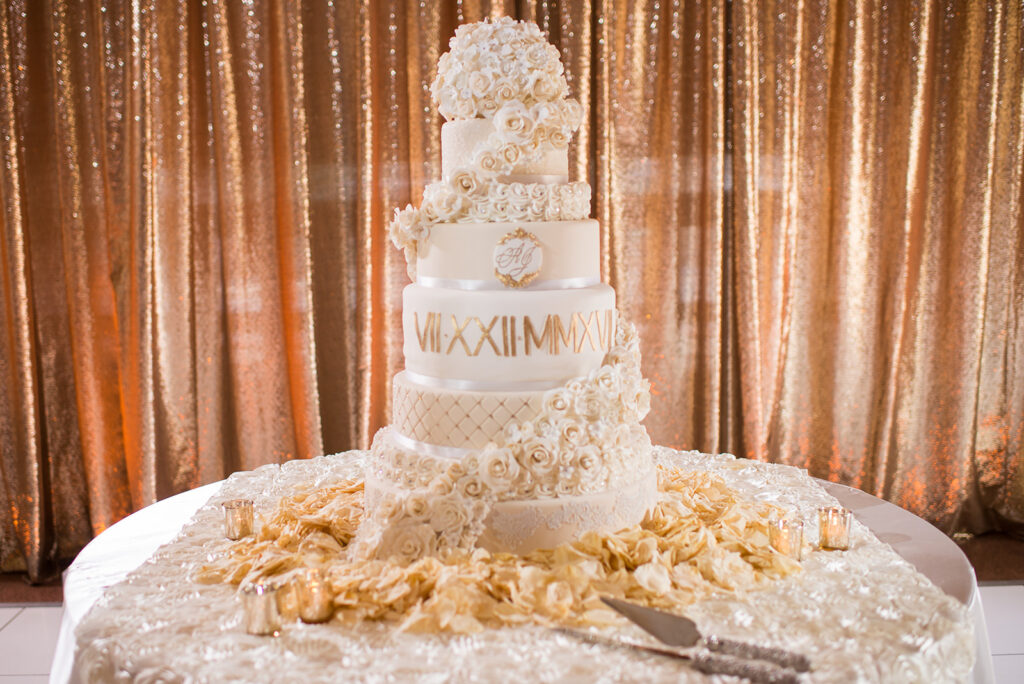 5 Minutes: Cake Cutting
Another activity that can be included within the dinner block. While the guests are still seated, now is a good time to cut your cake!
10 Minutes: Parent Dances
While the guests are enjoying their cake, you can end the formalities of the evening with the parent dances and then call everyone else out to the dance floor to join you! Note that these can be dances with anyone who is significant to the bride and groom, not just the parents.
Stressing over your wedding day timeline can end here! Now have fun and enjoy yourselves. The bouquet toss, garter toss, shoe game, money dance, etc can all take place once the dance floor is open for the evening; time them at whichever point you choose. Last call and the closing of the bar generally correlate with the reception end time that you give your vendors. For DeYor Performing Arts Center, our staff will do last call 30 minutes before your reception ends. The bar will close 15 minutes before your reception ends to give staff time to take a final count of what was consumed and assemble your final bar bill.
At our facility, we offer two time slots for ceremonies, this example utilizes the 10am-2pm time slot. This allows for adequate travel time if your reception will take place at a separate facility (such as Stambaugh Auditorium)!
Location 1
10:30am – Florist arrives
10:45am – Bridemaids arrive
11:00am – Groomsmen arrive
11:00am – Photographer arrives
12:00pm – Prelude Music Starts
12:30pm – Ceremony Begins
1:00pm – Ceremony End/Grand Exit
Location 2
2:30pm – Cake arrives
3:30pm – Cocktail Hour Begins 
4:15pm – Doors to Reception Space Open
4:30pm – Grand Entrance, Toasts, Blessing
4:50pm – Dinner Service (Buffet)
5:30pm – Cake cutting
5:35pm –  Parents Dances
5:45pm – Dance Floor Open 
7:15pm –  Bouquet Toss, Garter Toss
9:00pm – Last Call
9:15pm – Bar Close
9:30pm – Reception Ends
Keep in mind, this timeline assumes that the ceremony and reception are taking place at the same facility, which is something that we can accommodate! The afternoon time slot for ceremonies is 3pm-7pm.
9:00 am – Bridal Party Arrives
12:30pm – Photographer Arrives
1:30pm – Bridal Party gets dressed
2:30pm – Ceremony Musician Arrives
3:00pm – Guest arrival
3:00pm – Doors open
3:00pm – Musician begins Prelude Music
3:30pm – Ceremony start
4:00pm – Groom enters with Best Man, Bridal Party enters
4:30pm – Ceremony formalities begin
5:00pm – Ceremony Ends (guests exit to concert hall lobby for Cocktail hour)
6:30pm – Doors open to reception
6:45pm – Grand Entrance and Blessing
7:00pm – Dinner Service (plated)
7:45pm – Toasts
8:00pm – First Dance
                Father/Daughter Dance
                Mother/son Dance
                Bridal Party Dance
8:15pm – Dance floor opens
9:00pm – Cake Cutting
10:30pm – Last Call
10:45pm – Bar closes
11:00pm – Reception end
Are you interested in DeYor for your wedding day? Please complete our Wedding Inquiry Form, one of our Event Coordinators will reach out to you as soon as possible.