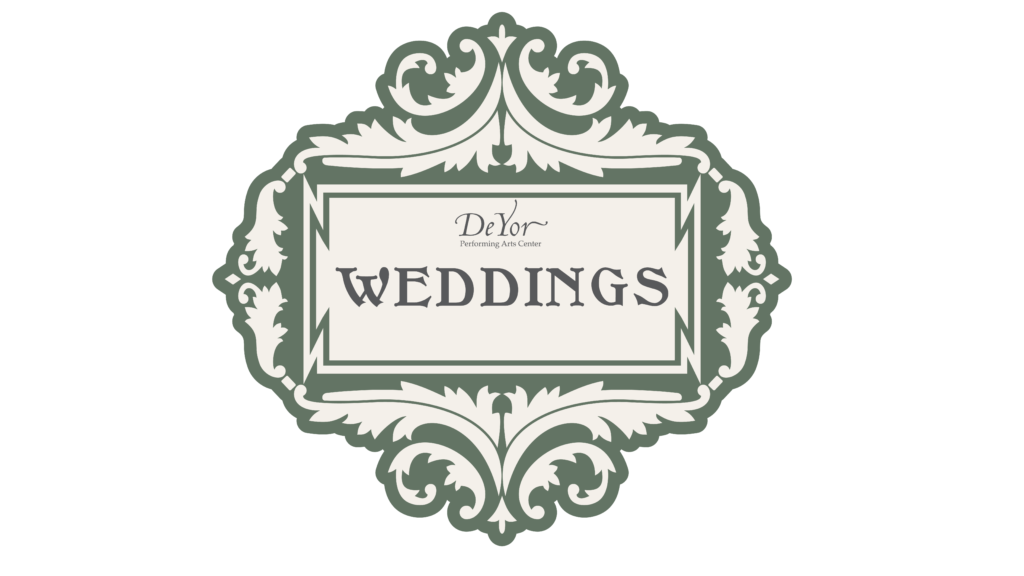 May 13, 2021
7 Bridal Shower Themes
Over the years, bridal showers have evolved. Gone are the days of stuffy showers. It is practically required for you to put a fun spin on them! Balloon arches and designated photo op spots are a must! Read on for bridal shower theme ideas; complete with decor, drink, and food suggestions for each one!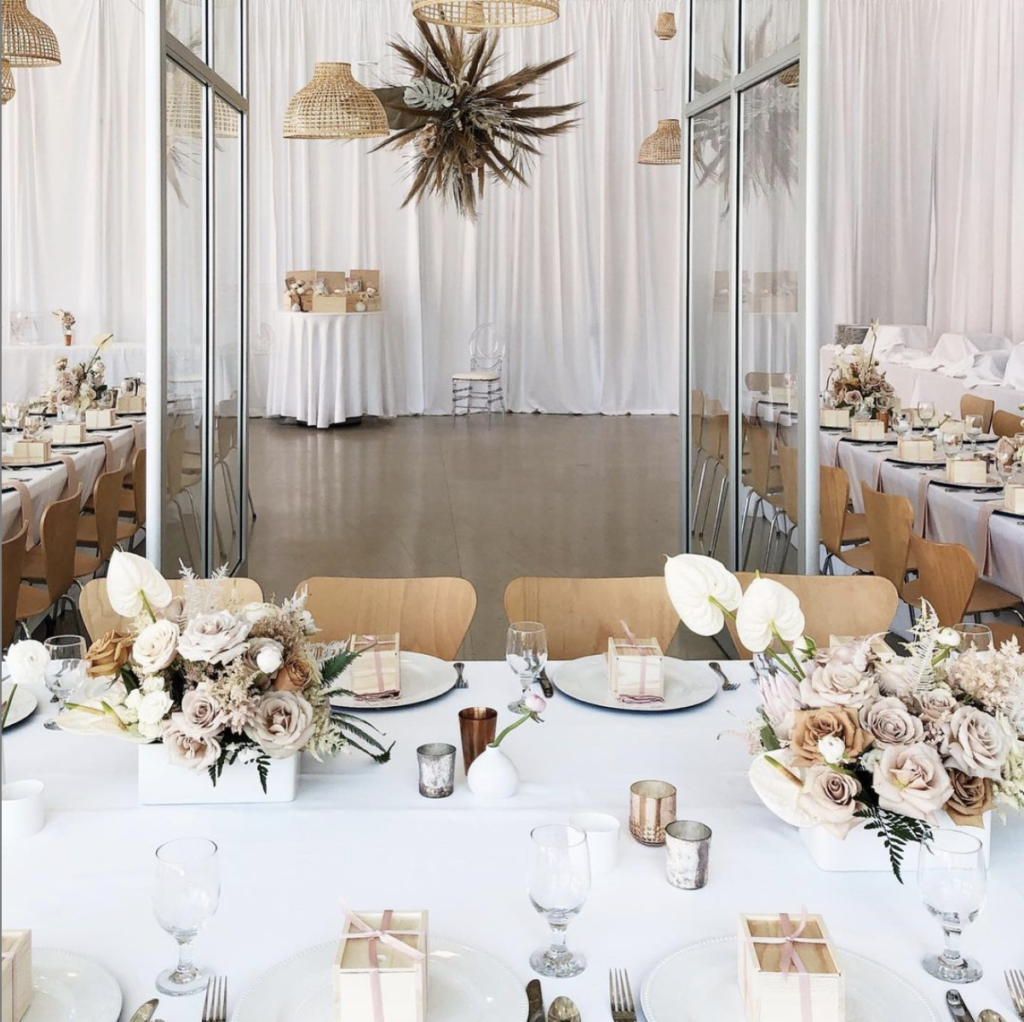 Chic Boho
From 70s vintage looks to Cochella vibes, there are quite a few moods you can set with chic boho decor.
🌻 Food idea – Flower topper for the cake, colorful fruit tarts, mix vintage with rustic wooden rounds for serving, colorful doughnuts, platters of food can give a casual boho feel to the shower.
🌻 Drink idea – Champagne flower popsicles 
🌻 Decor idea – Macrame and crocheted items, lace and florals, pastels or bolds!
🌻 Favor idea – Succulents and flower crowns make great favors for this theme.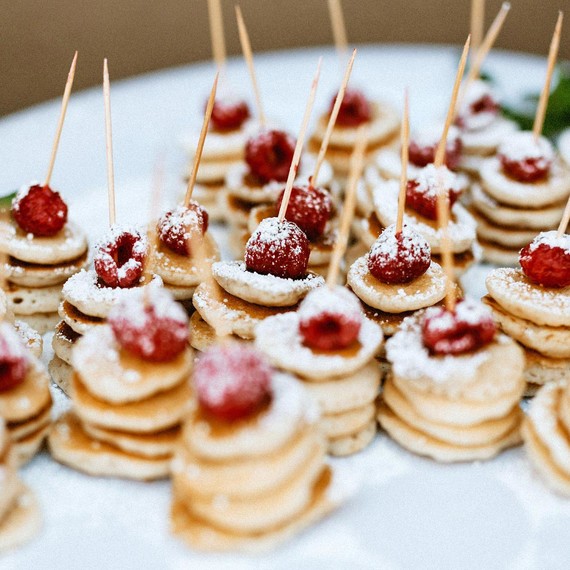 Brunch
While brunch is not inherently a theme in and of itself, its elements can make up quite the scene for a celebration! You can really adapt this one to be dressy, boho, or just a casual event.
🥂 Food idea – Souffles, chicken and waffles, mini quiche, diy parfait station, a waffle bar, or mini stacks of pancakes are fun brunch party foods!
🥂 Drink idea – Mimosas and also mocktails for the younger guests and guests who do not drink. Some mocktail ideas may include Bella Bellini, Cuddles on the Beach, Virgin Mary, and Nojitos.
🥂 Decor idea – Doughnut wall, anything bright or pastels, balloon arches
🥂 Favor idea – Personalized honey jars or champagne gummies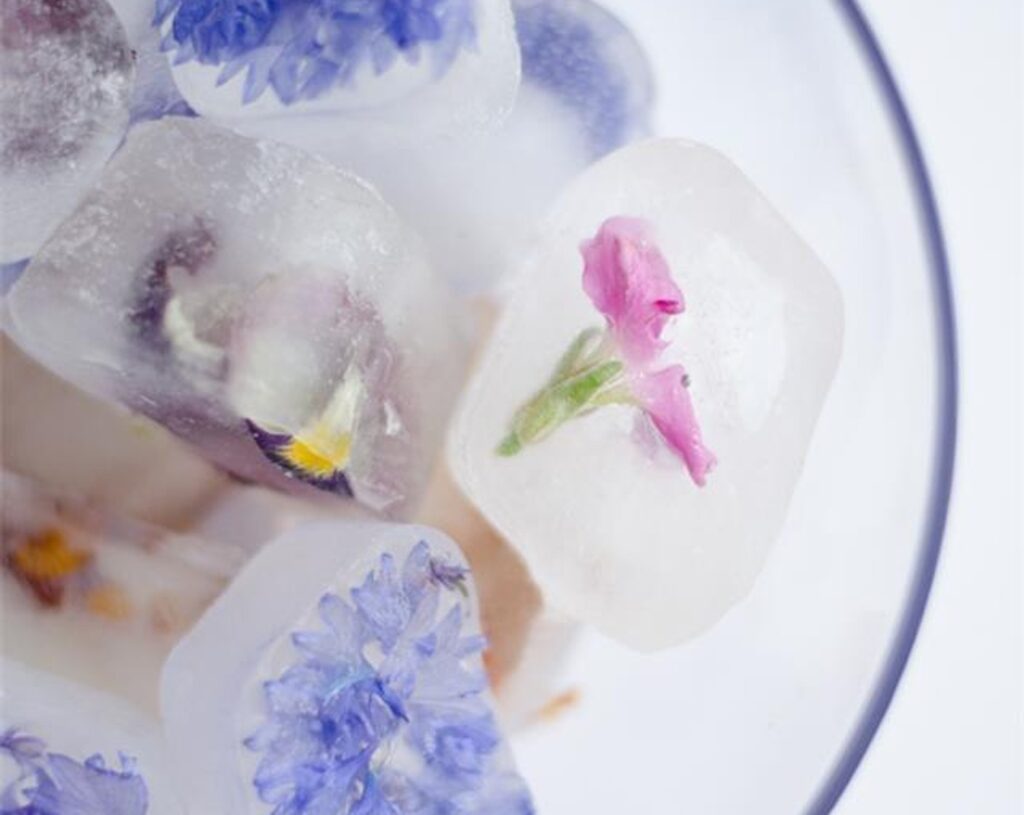 Floral
This theme is completely open to interpretation and personalization!  Not only do flowers make great decor, but the theme also lends itself to a great activity and favor with a build-your-own-bouquet station!
💐 Food idea – Garnish the foods that you choose with edible flowers.
💐 Drink idea – Add a special touch to water, iced tea, or lemonade with ice cubes with edible flowers in them
💐 Decor idea – Choose the flowers for the decor based on their meanings 
Gold Rose: The meaning of a rose is determined by its color. Gold symbolizes passion and excitement.

Carnation: White symbolizes pure love and luck, Peach flowers indicate a fun, energetic mood. 

Orchid: These timeless and sophisticated flowers are an elegant staple and a perfect way to signify the many happy anniversaries to come.

Chrysanthemum: in Greek, chrysanthemums are symbols of optimism and joy.

Mondial Rose: Also known as the bridal rose, Mondial roses represent unity and the bond between new lovers 
💐 Favor idea – Build-your-own-bouquet station can serve as an activity that can replace a game and also a favor!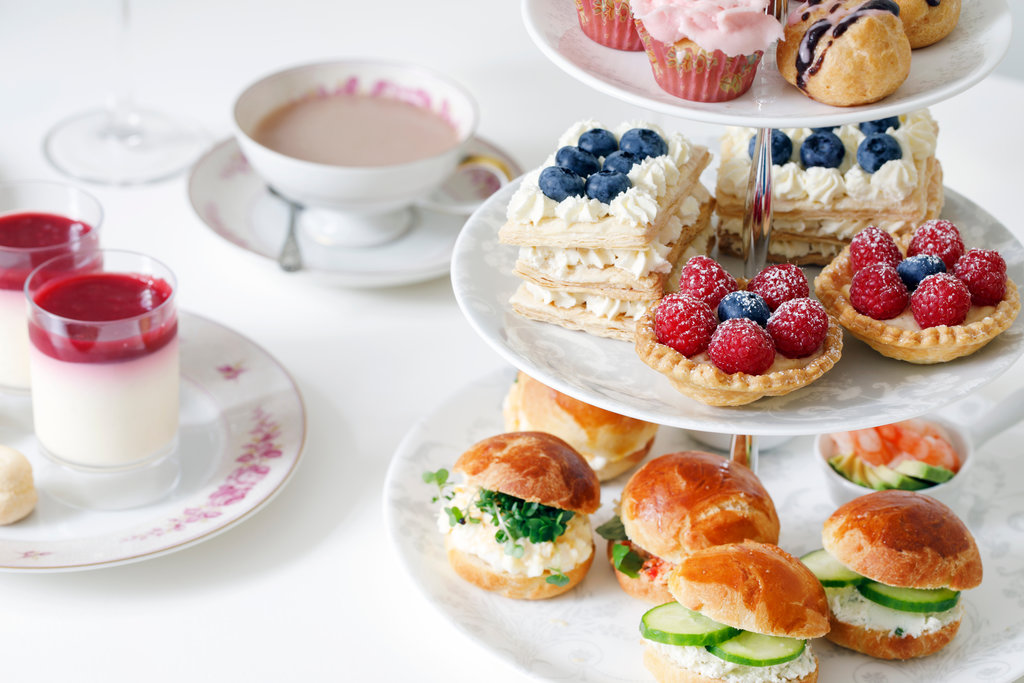 Garden Tea Party
If you go this route, you may be able to get away with not having to buy many decorations — just use mother nature! This can be a backyard shower or reserve the garden area at a nearby event facility.
🫖 Food idea – Tea sandwiches, cucumber roll ups, scones, mini cheesecakes, tarts, cannoli bites
🫖 Drink idea – An assortment of teas
🫖 Decor idea – Flowers, antique tea cups and tea pots
🫖 Favor idea – Loose tea to create your own tea blend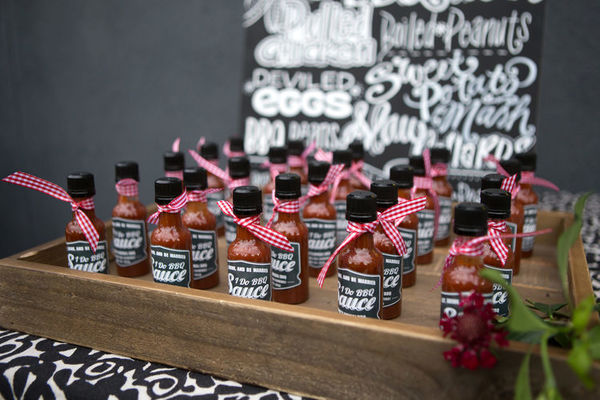 BBQ
A barbeque shower allows for a much more casual setting. BBQs are great for a couples shower!
🍔 Food idea – Picnic and barbeque foods! Burgers, hot dogs, ribs, corn, potato salad, mac salad, and a fruit platter are a must.
🍔 Drink idea – Supply your guests with iced tea, lemonade, and some craft beers.
🍔 Decor idea – Red and white checkered items, of course! 
🍔 Favor idea – You can send your guests home with jars of artisanal BBQ sauce, which is something practical but can also be personalized!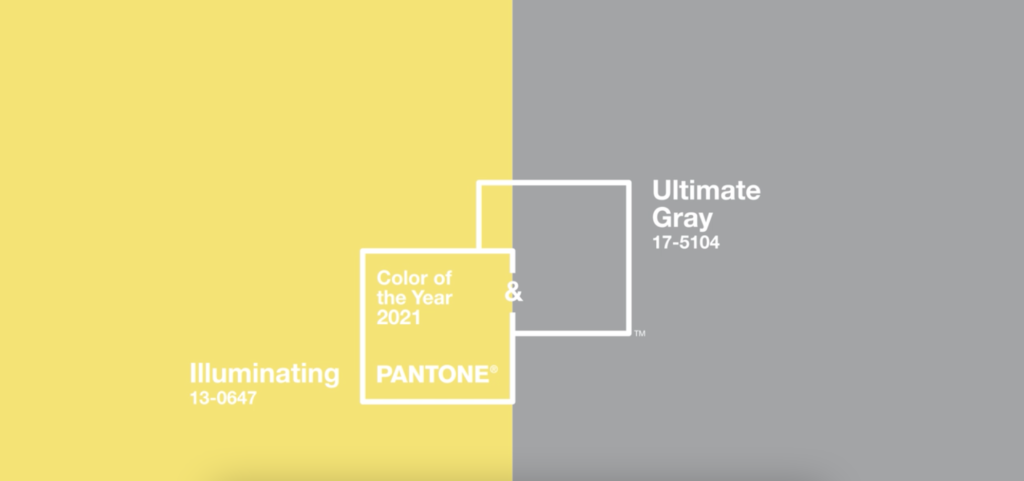 Pantone's Color of the Year
For over 20 years, Pantone has selected a Color of the Year based on influences from the entertainment industry, new artists, fashion, design, popular travel destinations, technology, and even social media platforms and upcoming sporting events. For 2021, they have selected "PANTONE 17-5104 Ultimate Gray + PANTONE 13-0647 Illuminating, two independent colors that highlight how different elements come together to support one another, best expresses the mood for Pantone Color of the Year 2021. Practical and rock solid but at the same time warming and optimistic, the union of PANTONE 17-5104 Ultimate Gray + PANTONE 13-0647 Illuminating is one of strength and positivity. It is a story of color that encapsulates deeper feelings of thoughtfulness with the promise of something sunny and friendly" (Pantone.com). 
Pick items based on these colors! 
💛 Food idea – Earl Gray Macarons, BBQ eggplant dip, gray cake pops, milk chocolate gems can be colored gray or yellow, yellow pepper, mango, corn, cornbread! It might take some creativity to add these pops of color into your menu, but it will be so worth it!
💛 Drink idea – Lemonade, pineapple juice, mango smoothie
💛 Decor idea – Set gray as the base color for the decor with pops of yellow 
💛 Favor idea – Mini bottles of rosemary-infused olive oil, honey, or even yellow bars of handmade soap.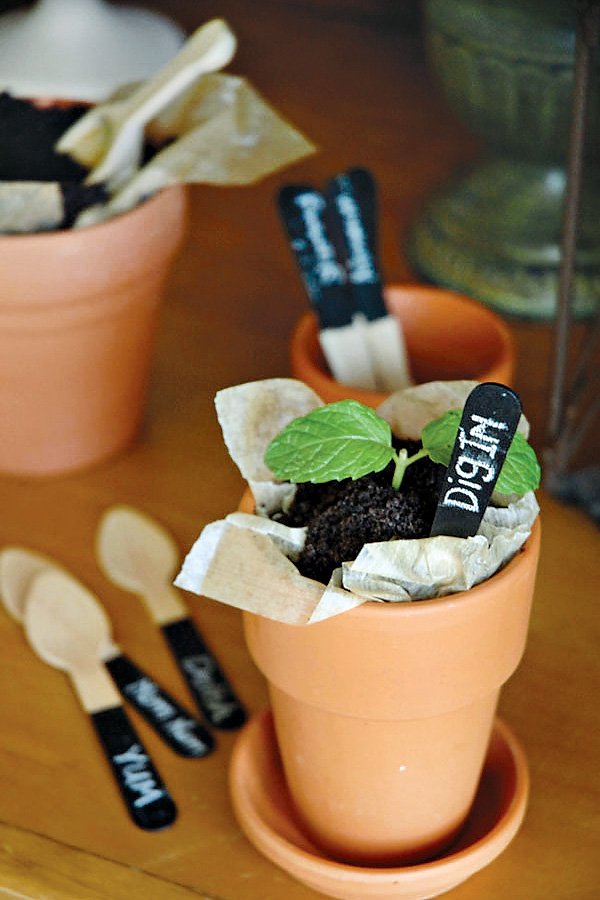 Rooted in Love (Plants and Herbs)
While it may sound cheesy, the aesthetic for rooted in love is truly trendy and honestly homey! 
🪴 Food idea – Baby carrots in hummus like dirt in tiny clay pots, build your own parfait potting station (cupcake in the bottom of a lined clay pot, adding candy fillings (fertilizer), topping with chocolate pudding and crushed oreo cookies (potting soil) topped off with a sprig of mint (seedling) with wooden spoons painted to mimic garden markers), lemon/rosemary or rosemary/thyme cookies. 
🪴 Drink idea – Infused water; lemon/mint, cucumber/thyme, rosemary/lemon
🪴 Decor idea – Terrariums, bright yellow, natural textiles, clay pots, fern-patterned items
🪴 Favor idea – Jars of rosemary infused sea salt, seed packets, 
Are you interested in DeYor for your wedding day? Please complete our Wedding Inquiry Form, one of our Event Coordinators will reach out to you as soon as possible.