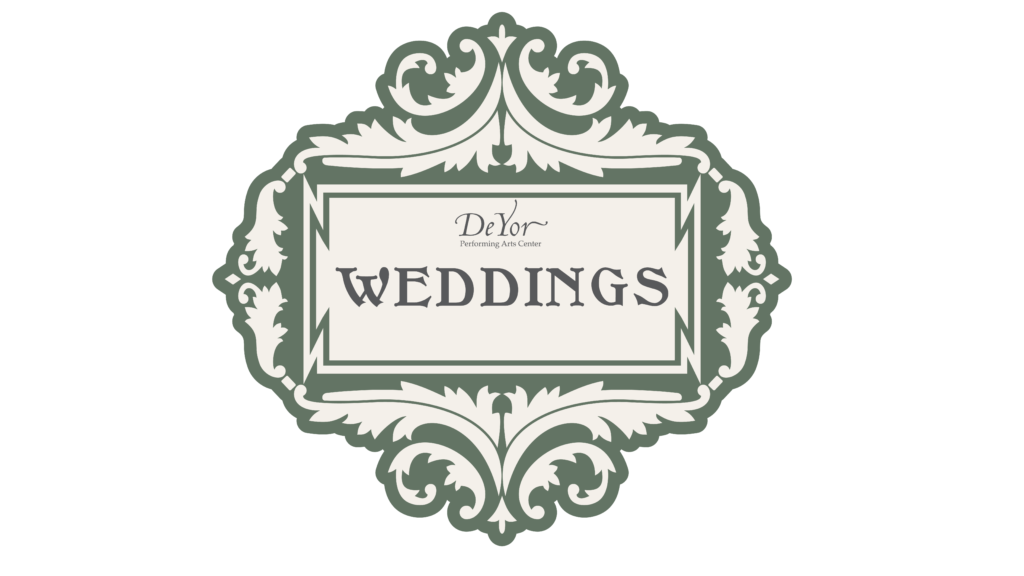 February 13, 2019
Take the pain out of Bridesmaid dress shopping
Once you've said yes to your dress, it's time to tackle the next big step… your bridesmaid's attire. This task can become quite complex, each of your girls have varying budgets, shapes, sizes, and styles. Here are a few things to consider that will make the dress hunt easier on everyone.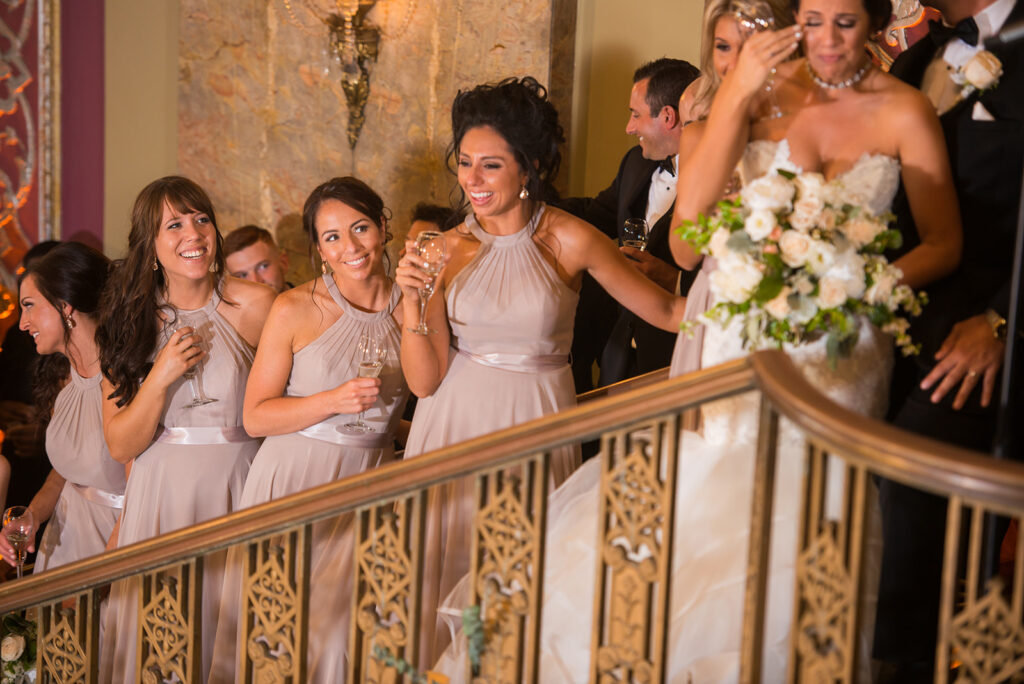 Research Styles
It's important to have an idea of what you are looking for before you start store hopping. You could also ask your bridesmaids to do some research on their own, choosing style and cuts that they like. It would help to lay out any "rules" for the attire that you might want them to know as far as length, color, or styles to stay away from. Some brides allow their bridesmaids to choose their own style dress, other brides want their whole party to match by selecting the same dress for all. Either way, having your bridesmaids choose some sample dresses can help you understand what you are looking for.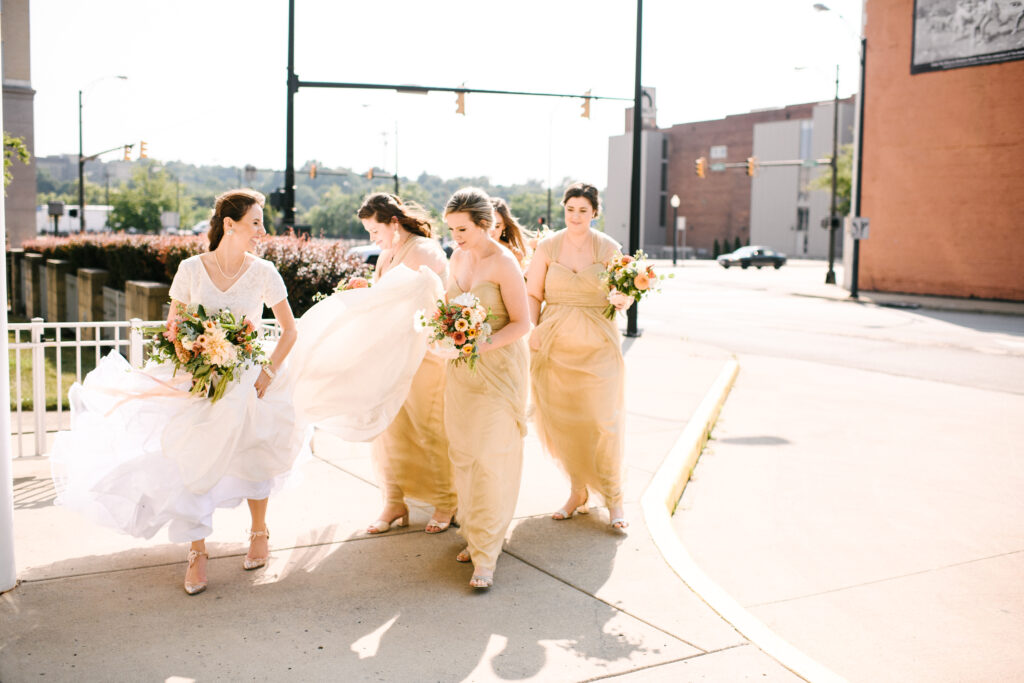 What's in the Budget?
Here is the "B" word again, budget. Before you start shopping it is always smart to figure out a budget. Most of the time your bridal party consists of those who you are closest with, so you have an idea of what may be too costly. If you are not sure, ask! If you are straightforward about the budget it will make the process a lot easier between you and your bridesmaids. Remember these are your friends and family, they are here to stand by your side on your wedding day, you don't want to make it a financial burden. When you are estimating the cost of dresses, be sure to include the cost of alterations as well. Alterations can cost anywhere from $25 to over $100 depending on the dress shop, and it's rare that they are unneeded. One idea to accommodate each maid's budget is to choose a color and let them select their own dress that they can afford. When doing this, you still may want to oversee the process. You don't need cousin Julie showing too much leg.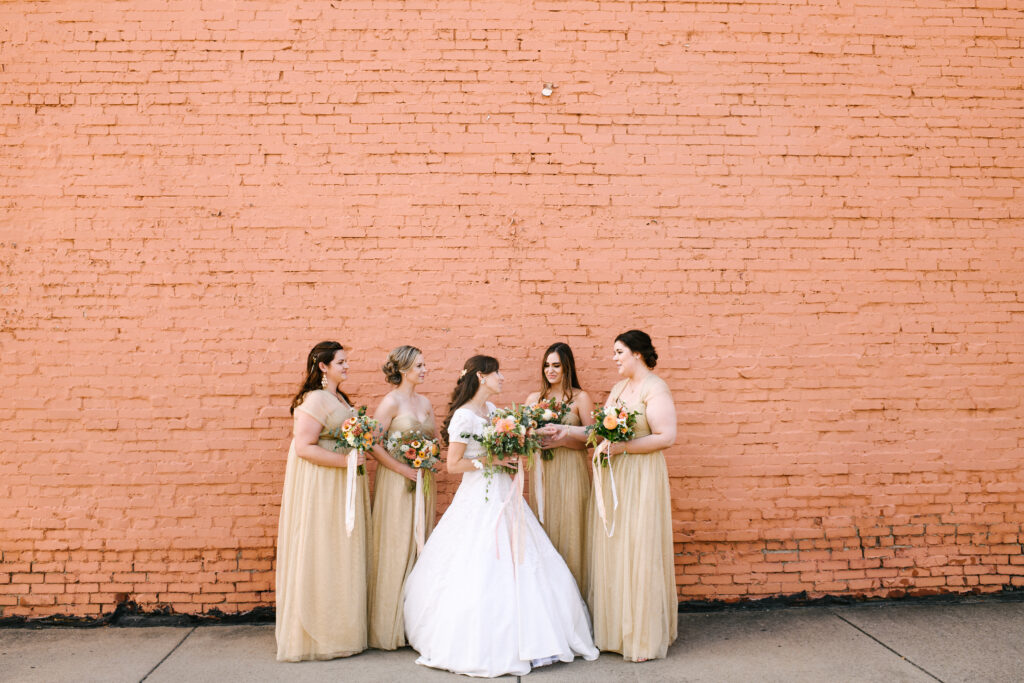 Start Early!
Dress shopping takes time, coordinating everyone schedules, finding the perfect dress or dresses, but most time consuming is delivery and the dress alterations. Start shopping for your dresses early to avoid any time crunches and to reduce stress. If you start with plenty of time, you won't have to settle for what will deliver the fastest or what is on the sale rack.
Schedule an Appointment
Once your Pinterest board is full of dream dress styles, schedule an appointment to see your choices in person. Conflicting schedules can make this challenging, but if you take the time to get all your girls there you might be able to knock the whole thing out in one shot. Make a day of it, take everyone to brunch before or after the appointment, or just spend some time together. This is supposed to be fun! You are bound to have that one friend that is too opinionated but just roll with it. Don't stress, it will all work out.
Check the Fit
After the dress has come in, it is time for alterations. It is so important that the dress fits comfortably. Yes, everyone wants to look amazing, but what's the good in that if they can't sit, or they are constantly pulling up on their top.
Enjoy Yourselves
Remember, have fun! Unwind and take the day together, this is a time you will always look back on. You chose these people to be there for you on one of the most important days of your life, so have a good time and allow dress shopping to be the least stressful part of wedding planning! Remember that being straightforward about budgets and open-minded about your styles will make the process as stress-free as it can be!
Are you interested in DeYor for your wedding day? Please complete our Wedding Inquiry Form, one of our Event Coordinators will reach out to you as soon as possible.