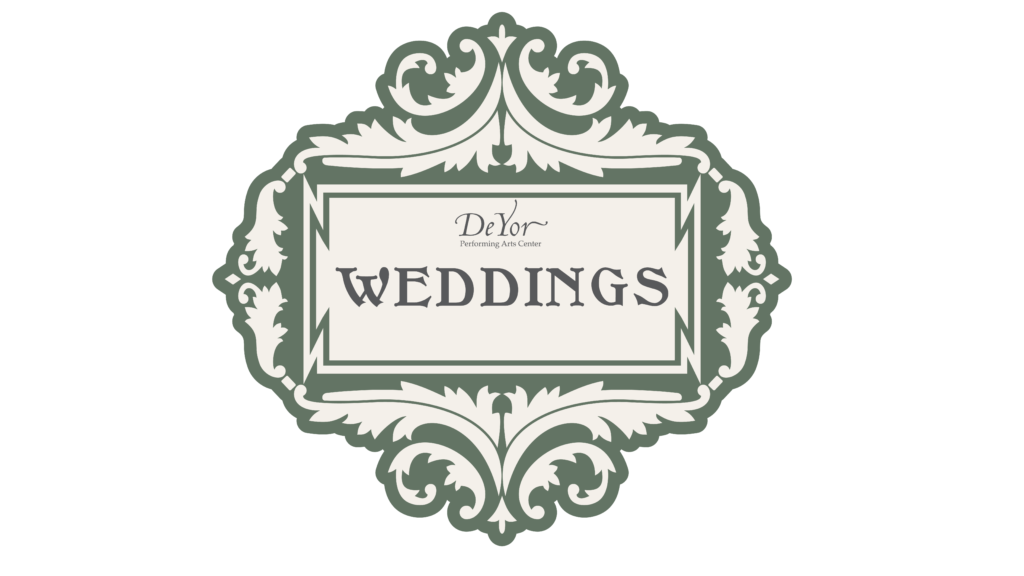 January 16, 2019
Congratulations, You're Engaged! Now What?
Once you've said Yes to the big question, there are tons of things to be excited about. Most importantly, you're engaged! Often with excitement and the transition from dating to engaged, comes underlying anxiety to get things moving in the wedding planning department. Don't stress! Here are a few things to do to reduce stress and keep moving, starting with taking the time to celebrate.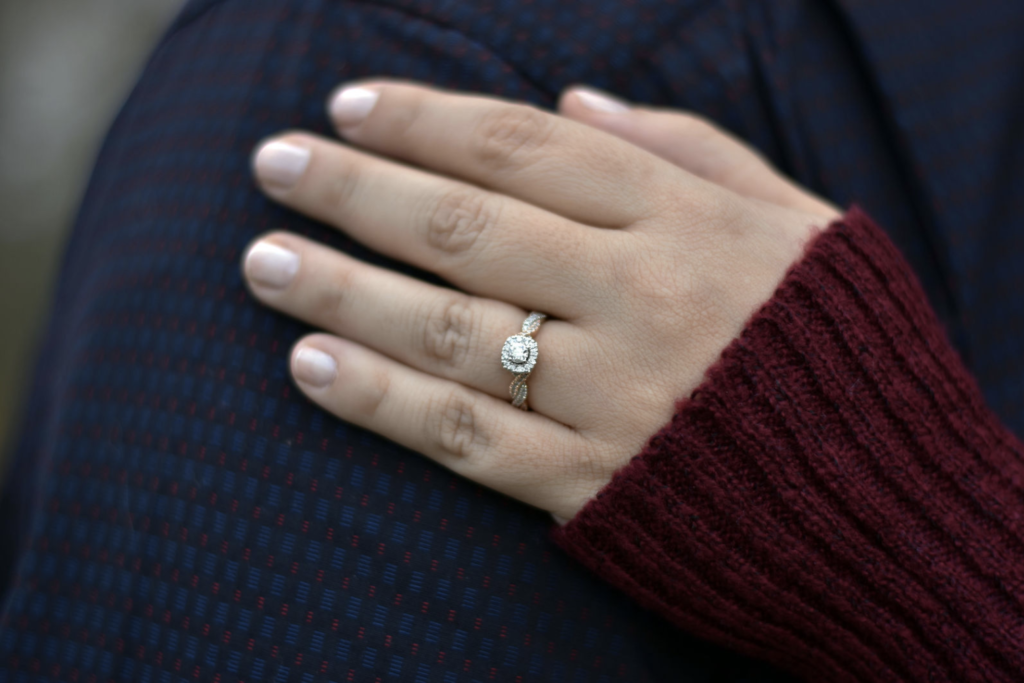 Celebrate!
Be sure to take a minute to let the ring on your finger sink in and bask in the moment with your partner. Open a bottle of champagne! This is the time to celebrate and relax with nothing else on your mind other than a lifetime together with your partner. Enjoy this time as much as you can and don't feel pressured to start wedding planning as soon as the engagement ring lands on your finger.
Make An Announcement
Once you and your partner have settled from the initial adrenaline and excitement of being newly engaged, take the time to share this news with others. Most importantly, visit close family and friends, call, or Facetime to share the news with them first. Once you've shared the news with your contact list, feel free to make a simple post on social media to highlight this huge moment in both of your lives.
Get Your Ring Sized
Now that everyone knows that you're engaged, there will be tons of people asking to see that ring of yours. Perhaps one of the most important things to do right away is to ensure a comfortable fit. Is it a rare perfect fit, nearly falling off, or almost permanently stuck on your finger? If it's the wrong size, the originating jeweler will typically do a resizing for free. It's important to make sure that your ring is as comfortable as possible so that there is no chance of losing it in an exchange.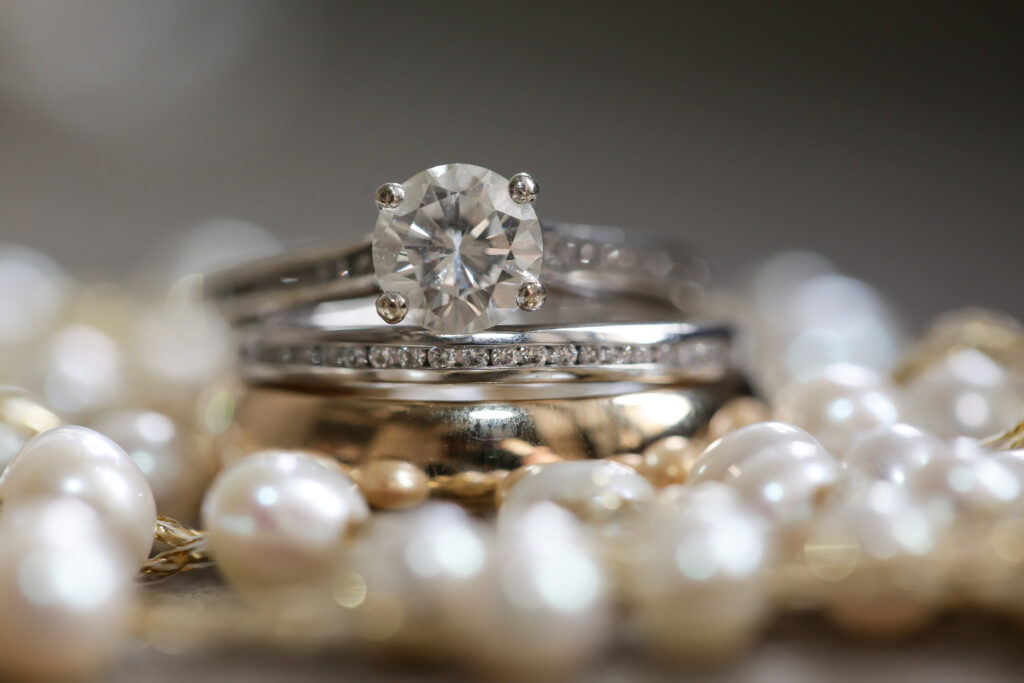 Insure Your Ring
While you're focused on caring for the ring, seek out insurance coverage instead of fearing worst-case-scenarios. Although the original ring itself is irreplaceable, with insurance you will be able to protect your investment if it is somehow lost or stolen. Sometimes jeweler offer insurance and you can also add it to your homeowner's/renter's insurance. Before signing off on anything, make sure that you understand each of the terms of the policy and what the insurance covers (loss, theft, and/or damage).
Set a Budget
Now you can focus on the big ideas of wedding planning. It's best to start with a budget so that you know your limitations. What can you spend? What are your family(s) willing to contribute. It's always important to make sure that you and those involved are on the same page.
Set the Date
Even if you decide not to choose a date immediately, it is important to discuss a timeline with your partner that you both agree on. How soon or in the future do you want your wedding to be? What time of year? Once things begin to settle down after the engagement, "When's the wedding?" is an inescapable question at any family gathering. Coming up with a vague-but-fulfilling answer will lessen the stress of this question, like, "We're shooting for the Summer of 2020."
*Once you have a date, or ideal time of year, it will make it easier to decide on wedding themes and booking venue dates, or photographers, etc.
Draft a Guest List
Knowing your date and budget will make it easier to narrow down a guest list. Close family and friends are of course at the top of the list, but what about people you are not quite sure about? If you're worried about your budget, ask yourself the question, would I invite this person to my home for dinner?
Start Looking at Venues
With the above in mind, seek out venues that check all of your boxes. Does it fit your budget? Does the capacity match your guest list? Does it suit your style and vision? Make sure you are asking all of the right questions, what is included in your booking? For example, when contracting with DeYor Performing Arts Center you are equipped with an Event Coordinator that can recommend options for catering, music, decorators, photographers, etc. All of these vendors should be booked soon after your venue, with the caterer at the top of the list.
Touring your top venues will help to narrow down the selection. This will also give you the opportunity to meet the team that you may work with.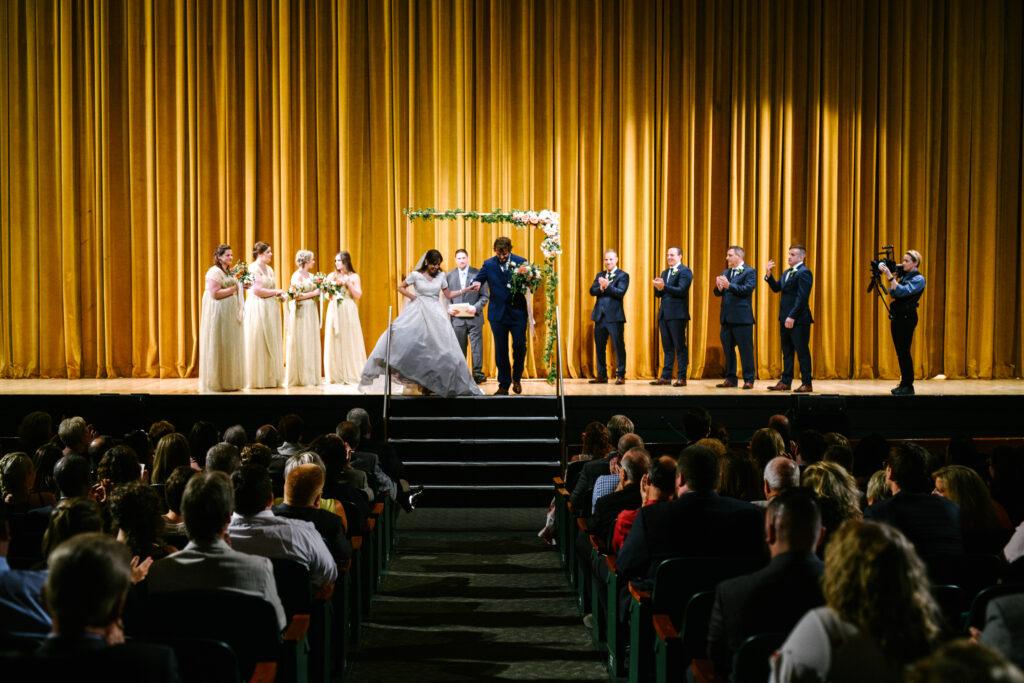 Enjoy
This can be a very stressful time for couples, try to relax and take the time for it all to sink in. Venues, coordinators, families and your partner are all there to help you achieve your dream day. Although it is nice to be prepared, you do not have to rush through wedding planning. Take your time, and enjoy the process.
Are you interested in DeYor for your wedding day? Please complete our Wedding Inquiry Form, one of our Event Coordinators will reach out to you as soon as possible.