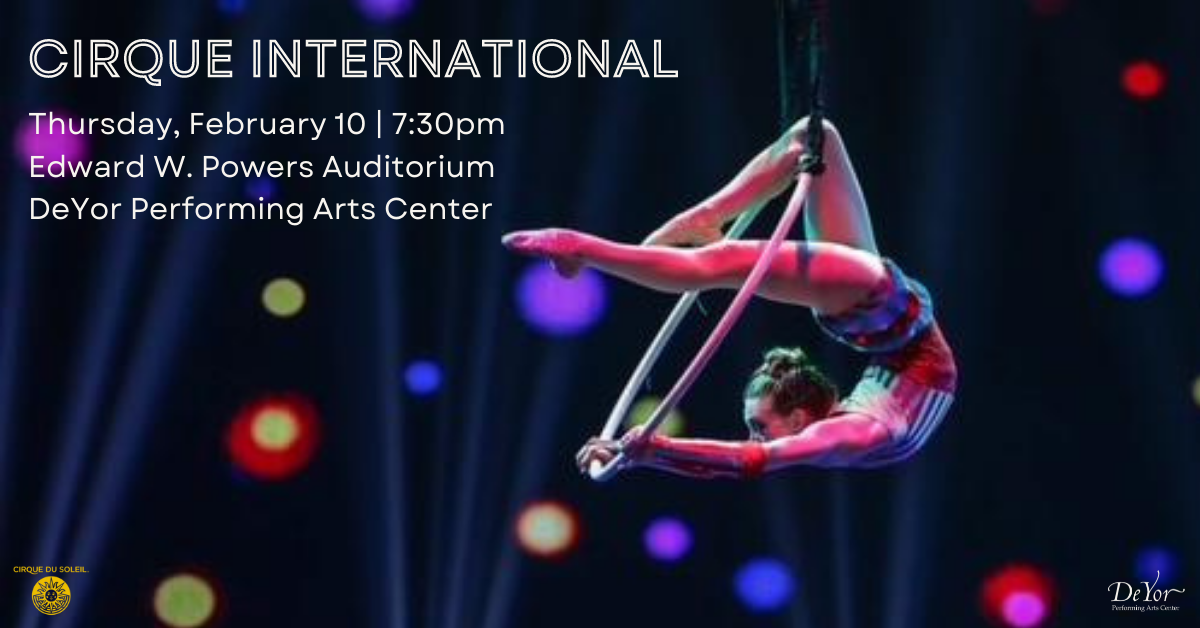 Cirque International Coming to Powers Auditorium in the DeYor Performing Arts Center
On Thursday, February 10, 2022 at 7:30 pm, SRO Promotions will present Cirque International in Edward W. Powers Auditorium at the DeYor Performing Arts Center. Tickets are on sale now. Ticket prices range from $29 – $59 plus a $6 service fee. 
With their artistic interpretations of the world's greatest acrobatic skills, Cirque du Soleil changed the landscape of Cirque style productions. With sold out shows worldwide, Cirque du Soleil soon became the world leader in this style of presentation. 
And now, featuring performers from around the world comes a new generation of Cirque style show. The electrifying and mesmerizing Cirque International was created by an award-winning production team, this wonderful show features an international line-up of some of the world's finest acrobats, gymnasts and aerial artists in an enchanting and mesmerizing spectacle of entertainment.
Cirque International is perfect for the entire family as it brings to the stage breathtaking excitement in a magnificent extravaganza that will leave you spellbound. Tickets are available Monday through Friday, 10:00 AM – 5:00 PM by calling 330-259-9651 or 330-259-0555, or in person at the DeYor Performing Arts Center. Tickets are also available 24 hours a day online at deyorpac.org.